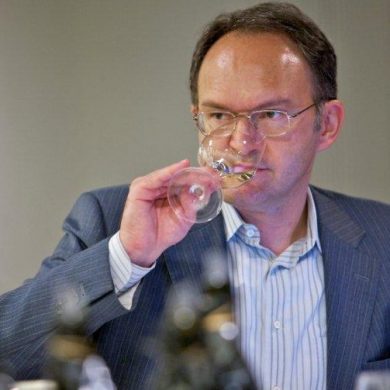 Master of Wine. He worked in wine research at Agroscope in Wädenswil, then as sales manager for oenology products. After that, he worked as wine buyer for Coop, Head of the purchasing department for Bataillard, Head of Product Management wine for Denner and now as the strategic buyer for Bataillard. His independent activities include producing wine on the island of Hvar in Croatia, consulting for different wine producers in Switzerland, Spain, and Croatia. Chairman of the Maître Conseil en Vins de France 2006 – 2008 and at the wine competition La Sélection in Basel. He writes for magazines including Schweizerische Weinzeitung (
www.schweizerische-weinzeitung.ch
) and Vinum.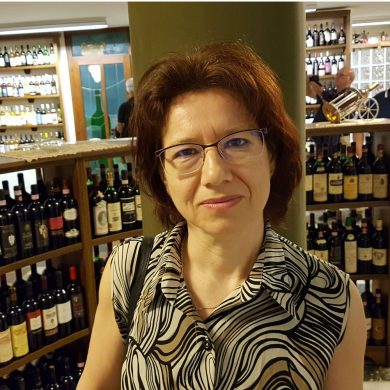 Oenology Professor and PhD coordinator at USAMV Bucharest. Research vice-president ADAR. Expert and OIV delegate of MADR (Ministry of Agriculture and Rural Development), oenology committee. Expert wine taster and OIV Observer. Member of Honor of International Academy of Sensory Analysis at Centro degli Studi Assagiatori.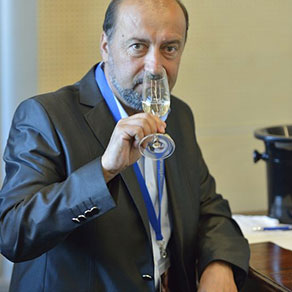 ADAR Vicepresident, Dealul Mare area, expert taster. Doctor in Oenology.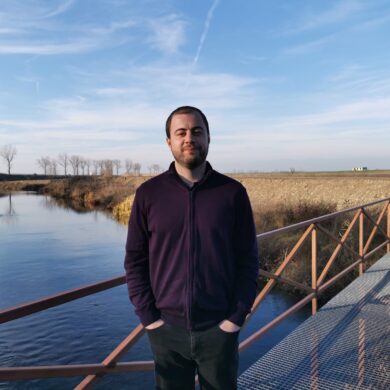 Engineer. Graduate of the Faculty of Horticulture at USAMV Bucharest, graduate of the Master's program in Vitivinicultural Performance Technologies, Management and Marketing. Ph.D. student – currently at the same university in the winemaking sector. Technical Director and Oenologist at Pietroasa Research Station.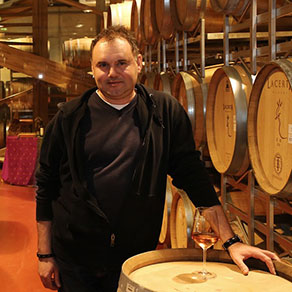 President of ADAR (Romanian Authorized Wine-Tasters Association). Oenologist engineer.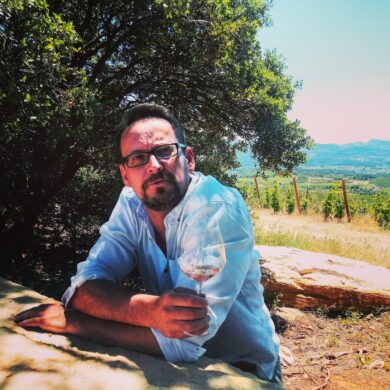 Ph.D. Editor-in-chief of the "Czas Wina" wine magazine/publishers. He is also head of the Center for Wine Studies at Collegium Civitas University, in charge of the one-year postgraduate Wine Studies and Oenoturism program, VDP. Ambassador, executive director of the International Rose Championship, as well as an international wine judge, wine journalist, and wine writer. He has published several books on wine including Zbrodnia i Wina, which was awarded the prize for the best Polish wine education book (Gourmand Cook Book Awards 2015).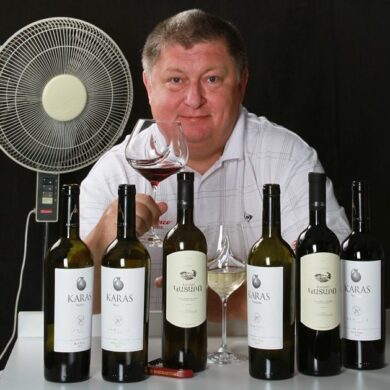 Luboš BÁRTA
Czech Republic
Graduated from the Faculty of Law of Prague Charles´ University in 1982 with an MBA degree (Public Relations and Marketing Communication) earned in 2012. He is a member in good standing of the Czech Journalists Syndicate, American Wine Society, American Association of Wine Economists, and secretary of the WAWWJ Journalists Association for Europe. Editor-in-chief of the Czech SOMMELIER Magazine / Revue for Hotel and Restaurant from 2002 until 2022. Laureate of the annual PRIX de l´OIV (Organisation Internationale de la Vigne et du Vin, based in Paris) for the best book of the year 2014 in the field of wine economics – monography Public Relations and Marketing Communication in the Wine Business (B SMART IN WINE PR), Radix 2014. Author of the Czech digital publication NEW NORMAL or How to Survive a Pandemic with Honour and How to Turn a Coronacrisis into an Opportunity (2021) and lead author and editor of the global e-Book NEW NORMAL IN THE WINE BUSINESS (Or How To Survive Covid From An Economic Perspective While Holding On To Your Dignity And How Can This Coronacrisis Be Turned Into An Opportunity?), to help wine producers and merchants (2021).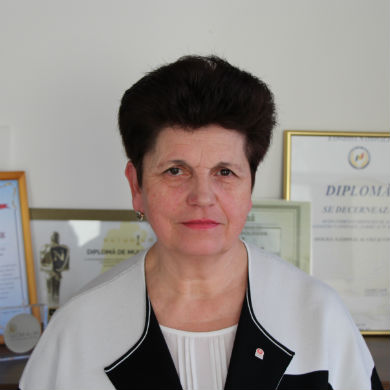 Elizaveta BREAHNĂ
Republic of Moldova
Certified state taster of the Republic of Moldova. Secretary General of the Oenologists Union from the Republic of Moldova. Director of ONVV (National Office for Vine and Wine of the Republic of Moldova). European sommelier ACE Member.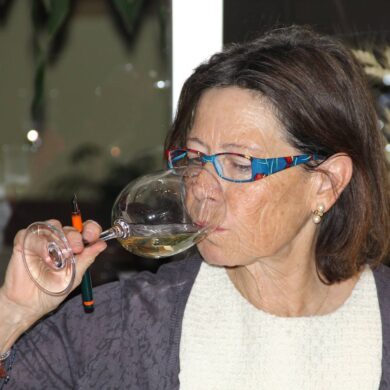 FIJEV (International Federation of Wine and Spirit Journalist and Writers) member. OIV (International Organisation of Vine and Wine) expert. Professor of the Spanish Chamber of Commerce in Madrid and journalist for Gourmets Spain (Wine Guide).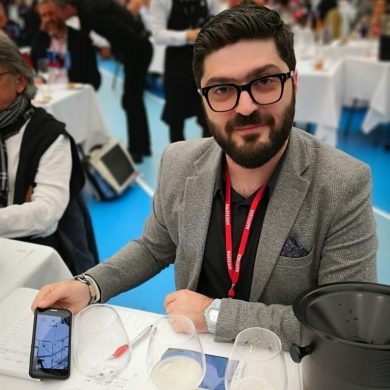 Wine-journalist. Between 2001 and 2014 he was editor in chief at Connaisseur and Vinul.ro wine magazines. FIJEV member. ADAR (Romanian Authorized Wine-Tasters Association) member. WSET Level 3. Organizer of several wine competitions and wine events. "Benchmark Taster" award – Concours Mondial de Bruxelles 2019. Riedel Ambassador for Romania. Marketing sales consultant.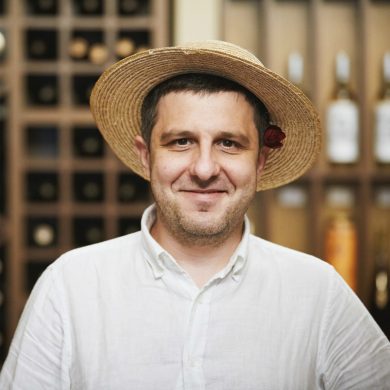 Andrei CIBOTARU
Republic of Moldova
Graduate in communications and public relations. Author of the wines blog www.finewine.md. European Sommelier Association Member.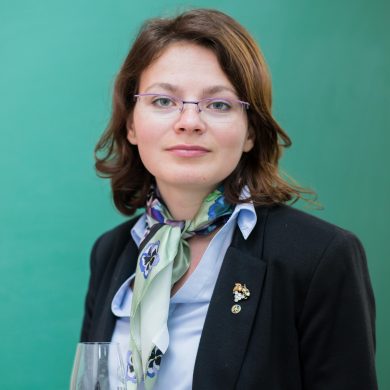 Oenology and Ampelography lecturer at the University of Agricultural Sciences and Veterinary Medicine Iasi. Ph.D. in Oenology and Viticulture. Member of ADAR (Romanian Authorized Wine-Tasters Association).  Juror in various national and international Wine Contests.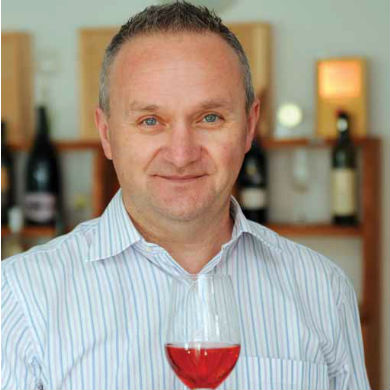 Professor at University of Agricultural Sciences and Veterinary Medicine of Iași. Scientific Secretary of the OIV Oenology Commission. OIV taster and delegate to numerous international wine competitions under the auspices of the OIV. Expert wine taster since 1997. Corresponding member of the Romanian Academy.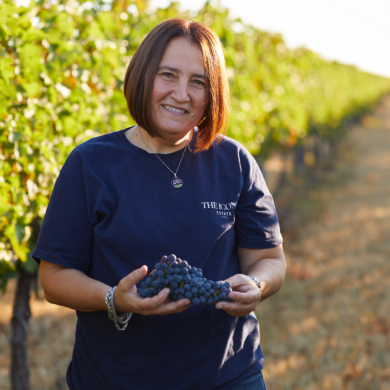 Degree from the Faculty of Horticulture at the University of Agricultural Sciences – Oenology Specialization. Professional Member of the Romanian Authorized Winetasters Association (ADAR). Member of the Wine Industry Inspection Board for the Romanian Ministry of Agriculture. Has her own consulting company Oenoconsult Com SRL.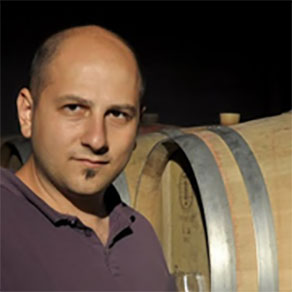 Wine market expert and chief winemaker for wineries in Bulgaria and Turkey. Member of the Union of Enologists in Bulgaria. Juror in various international wine competitions. Master of Science in enology and viticulture.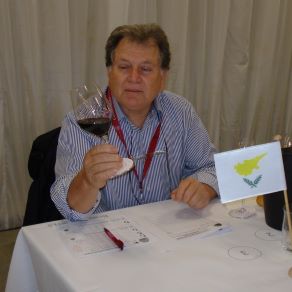 President of the Cyprus Wine Academy. Honorary president of the Cyprus Sommelier Association. Member of the Committee of Gastronomos Great-Taste-Awards. Approved trainer of the Human Resourses Development Authority -teaching the proper wine serving, the wine tasting, food & wine pairing in five-star hotels and restaurants). Adviser to regional wineries. Professor of the Wine Connoisseur Course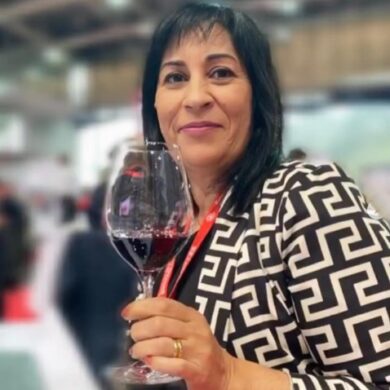 Oenologist

, s

ommelier, and expert in sensory analysis.
Analyst of Perishable Agricultural Food Products. Technician in Food Safety. Writer and poet, with three books published to date. Qualified Educator in Spanish Sparkling Wine, Wines from Jerez, and Wines from Montilla-Moriles. Master in Sherry at González Byass. Delegate for Catalunya at AEPEV. Spanish Association of Journalists and Writers on Wine. Member of FIJEV (International Federation of Journalists and Writers on Wine and Spirits).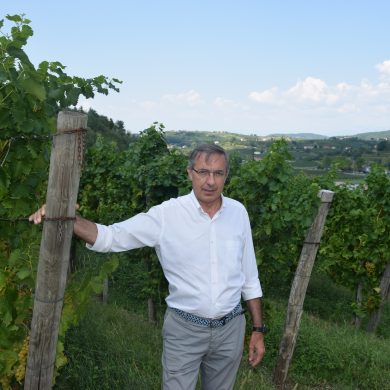 Responsible of the "Mondial des Vins Extrêmes". Graduated in Agricultural Sciences at the University of Turin. In 2011 he has been nominated by the Aosta Valley Autonomous Region as President of Cervim and reconfirmed for two mandates. He coordinated the organization of International Congresses on Mountain Viticulture and in Steep Slope, held in 2012 in Lyon (France), in 2017 in Conegliano (Italy) and in 2018 in Tenerife (Spain).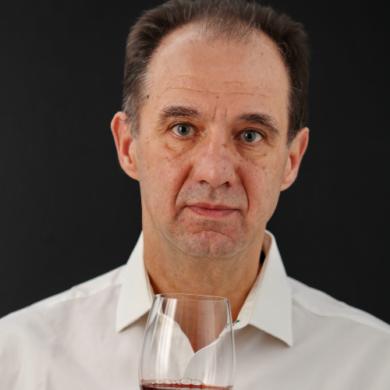 DipWSET and Weinakedemiker title (first from Romania) obtained at Weinakademie, Rust, Austria. He owns a master in viticulture and winemaking at the University of Agricultural Sciences and Veterinary Medicine (USAMV) from Bucharest, Romania. Collaborator for wine blogs vin2.ro and viesivin.ro, member of #winelover community.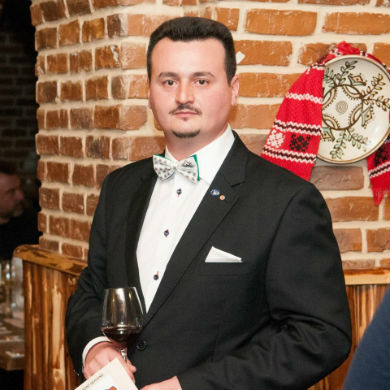 ADAR member. FIJEV member. WSET. Sommelier and Restaurant Manager. WINE dealer. Collaborator Vinul.ro – wine magazine. Author of the blog www.pistoanebaricate.ro and organiser of the Wine Contest: "Pistonul de aur" – Braila. Founder of the "Pistoane Baricate Wine Club (Oaked Pistons – wine club)". Co-Organiser of the Rose Wine Contest.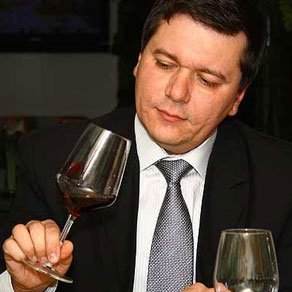 ADAR (Romanian Authorized Wine-Tasters Association) Vicepresident. Engineer in food technology. Expert Authorised wine & spirits taster. Winemaker and Wine creator. Wine consultant and winery management Advisor.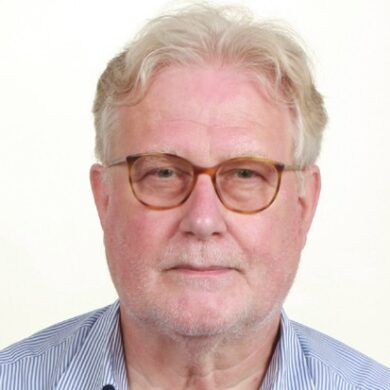 Oenologist. Son of a German winemaker. Many years of professional experience in public administration in the wine sector, including participation in committees of the International Organisation of Vine and Wine. Involvement in the organization of the Berlin Wine Trophy, the Portugal Wine Trophy and the Asia Wine Trophy. Experience as a taster at international wine competitions.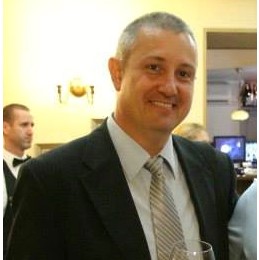 Laurențiu HORODNIC
Romania
ADAR Member. Communicator and founder of the wine blog www.oenolog.ro. Founder of the Vademecum Wine Club. Master of Science in enology and viticulture. Organiser of several wine competitions. Communication, development and training consultant to leading Romanian companies in sectors including food, wine, spirits.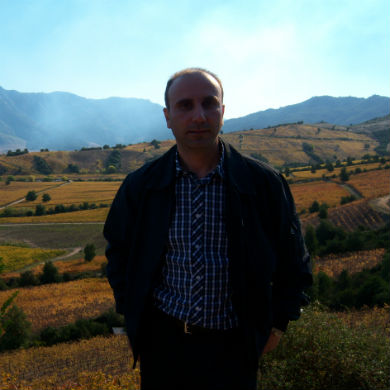 ADAR Member, expert taster. PhD in Oenology. Oenologist of the year 2005 in Romania. Winemaker, wine consultant and winery management advisor.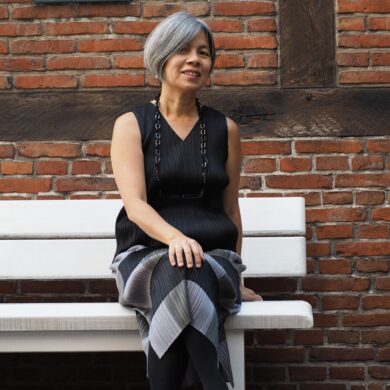 FIJEV member. Freelance wine journalist since 1998, actually writing for Japanese press agency "Kyodo News", wine magazine "Winart", Japanese newspaper in Germany "Doitsu News Digest" and others. Freelance translator for various companies and projects since 1985. Since 2001 specialized in wine tours, buyer's visits, and travel agencies. Lecturer for wine seminars since 2005. WSET Diploma, Weinakademiker. www.junkoiwamoto.com.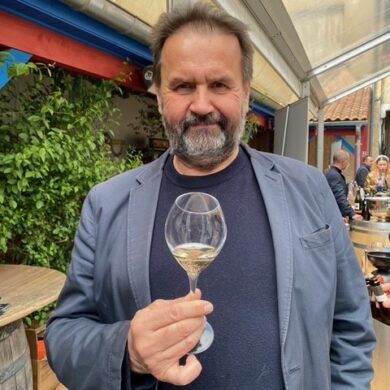 FIJEV (the International Federation of Wine Writers) member. Wine and spirits journalist certified Mundus Vini and ISW taster, wine consultant, and educator. International wine and spirits competitions more than 20 years (Italy, Germany, Spain, Portugal, etc).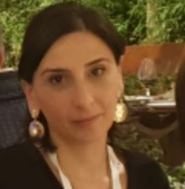 Mariam KHOMASURIDZE
Georgia
Mariam is an oenologist and professor at Georgian Technical University (Faculty of Agriculture, Department of Enology and Viticulture). Since 2008, she has been a member of the Governmental Wine Testing Commission of Georgia. She has experience being a member of several international and local wine competition juries, held in Italy, Germany, Moldova, and Georgia.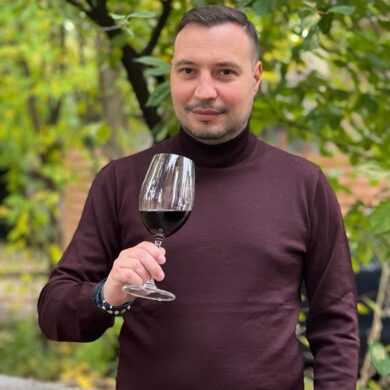 Oenological Engineer with over 25 years of experience in the wine industry. ADAR member and certified wine taster. Has worked with and for global wine brands/producers: Antinori, Taittinger, Gallo, Freixenet, Peter Lehmann. Currently General Manager of Via Viticola SRL and Coordinator of the Oenologist team of the Vintruvian Estates group which owns the wineries: Viticola Sarica Niculițel (producer of Caii de la Letea brand), Crama deMatei (producer of Prince Matei brand), Crama Mennini SRL.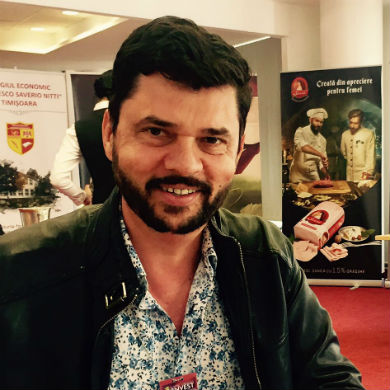 Fernando MIHĂILESCU
Romania
ADAR (Romanian Authorized Wine-Tasters Association) member.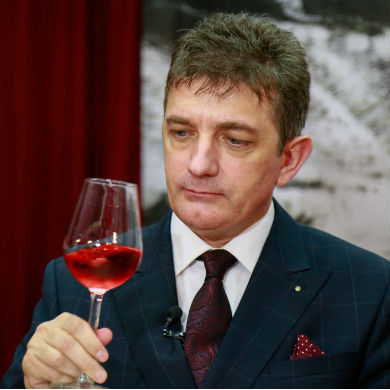 Professional Sommelier, combined experience of 25 years in the hospitality  industry. Owner "Winetaste School", professional sommelier forming. Juror in national and international wine competitions. Wine journalist, Member of the Romanian Association of Journalists and Writers in Touris.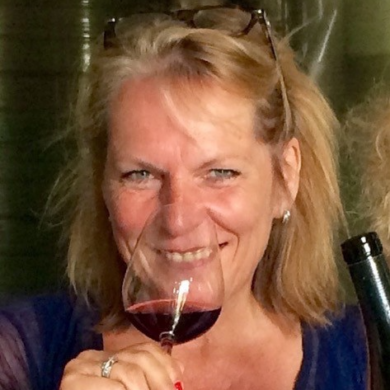 Anne-Wies van OOSTEN
Netherlands
Anne-Wies has obtained the degree Register Vinoloog of the Wine Academy® in The Netherlands, followed by successfully completing the international WSET Diploma level 4 and obtaining the title Weinakademiker with her thesis about the 'Development and Future of Wine Tourism in Transylvania'. She is a member of the 'Verenigde Vinologen Nederland' (United Wine Specialists of The Netherlands) the FIJEV (International Federation of Wine and Spirits Journalists and Writers) and the Circle of Wine Writers. She passionately shares her insights and knowledge on Wine & Food on her own website Anne-Wies.nl, and as a guest writer on several other wine & food websites.

Associated with the alcohol industry since the late 90s. He worked in alcohol companies in the introduction of various brands of strong alcohol to the Polish market. Currently associated with Dom Wina.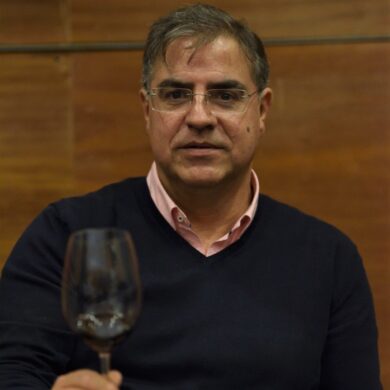 Agostinho PEIXOTO
Portugal
Graduated in Tourism, has a post-graduate degree in "Local and Regional Development" and holds a Master Business Administration in Tourism Destination Management. He is a certified IEFP trainer. He teaches at various professional and higher education establishments in the areas of Tourism, Gastronomy and Wine. He is "Madeira Wine Educator", he is likewise "Porto Wine Educator". He is responsible for promoting the Gastronomy and Wines product of the Regional Tourism Entity of Porto and Northern of Portugal, where he operates. He is the Technical Coordinator of the Wine Route and Enotourism in Porto and Northern Portugal. He is a micro entrepreneur, owner of the only Portuguese sparkling wine store in Portugal. He is the President of the Association of Tourism Professionals of Portugal. He is also President of the Abbot's Gastronomic Confraternity. He is a member of the Marketing Council of the Wine Commission of Trás-os-Montes Wines.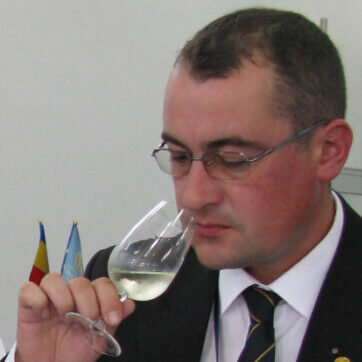 ADAR (Romanian Authorized Wine-Tasters Association) Member. Specialist inspector in the Territorial Inspectorate ONVPV Iasi. Member of the wine classification commissions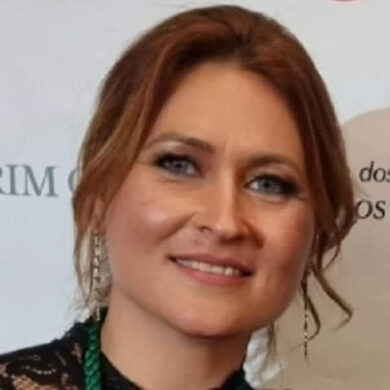 Anca POIANĂ MARTINIS
Portugal
Has a specialization in Physical-Chemical Analysis Laboratory Techniques. In 2011, she finished the Environmental Engineering degree. She has a Master's in Viticulture and Enology Engineering / Vinifera Euromaster, from Instituto Superior de Agronomia (University of Lisbon). In 2012 she founded the winery project "Casal Martins", where until today, in addition to management, she performs technical tasks in oenology. She is also a trainer and teacher. With a strong activity in the Associação dos Escanções de Portugal (national Sommelier Association), she is an official taster of the Tasting Board in the Tejo Region Certification Wine Entity.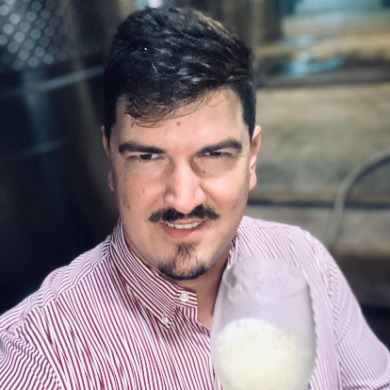 Vice President of ADAR (Authorized Wine Tasting Association) – Dobrogea Region. Member of the DOC/IGT/Varietal wine classification – Dobrogea. 12 years of wine cellar top-management – wine production and marketing (2004-2016). 6 years of management consultancy in wine production and sales (2016-2021). Wine juror in multiple national and international contests.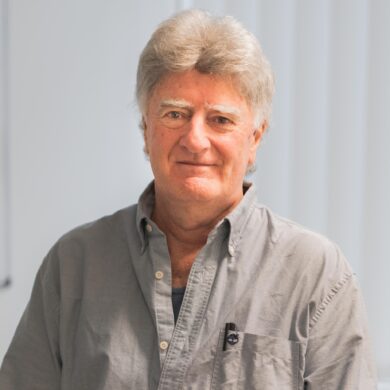 Stephen Quinn has been making wine videos and podcasts, and writing about wine, since 2008. He freelances for magazines and newspapers and judges at competitions around the world. He has been a board director for FIJEV (the International Federation of Wine Writers), as well as FIJEV's UK representative since 2016. He is also a former committee member of the Circle of Wine Writers (CWW). Dr. Quinn has managed the FIJEV wine channel on YouTube since 2019 and contributes videos to that channel. Dr Quinn has contributed freelance articles to major magazines such as Meininger's Wine Business International (Germany), Epicure (Singapore), the drinks business (UK), Wine+ (Hong Kong), and Sommelier India, and newspapers such as China Daily and The Guardian. All his wine writings are available at https://sraquinn.org.  He has published 30 books. His publishing company MOJO Media Insights produces iBooks about wine. Here is an example: https://itunes.apple.com/us/book/wine-life-lessons/id654701913?mt=11.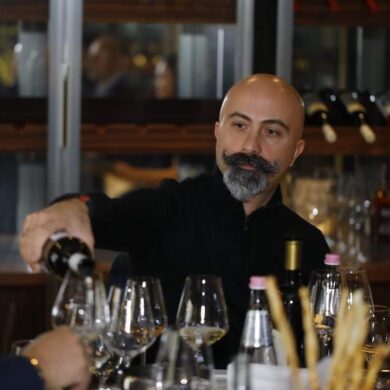 Giorgi SAMANISHVILI
Georgia
National Oenology Diploma – DNO. Master of Wine Sector Law, Economy, and Management. WSET Level 3 Diploma. Expert on Wine Legislation / Wine and Spirits PDOs and PGIs. Wine and Spirits Judge. Assistant Professor at Caucasian International University. Lecturer – Oenology & Wine tasting. Member of  "Georgian Wine State Tasting Commission". Author of manual "Organic, Biodynamic and Natural Wines".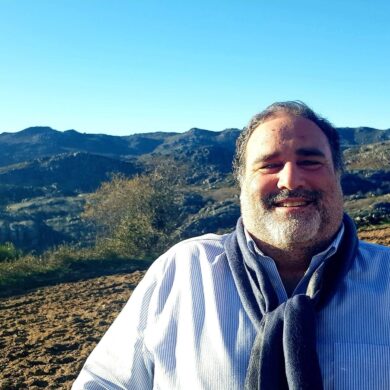 Vice-President of the City of Anadia. President of the wine route of the Bairrada region, from 2006 to 2021, currently President of the Wine Routes of Portugal and President of the General Assembly of the World Wine Tourism Association. DWM partner in the coordination of the Portugal Wine Trophy (wine competition) and member of the jury of several Portuguese and international wine competitions (Italy, Germany, France, Spain, and South Korea).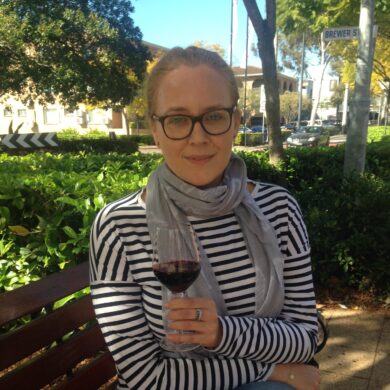 Editor in chief of Restauracja, a bimonthly magazine dedicated to restaurants, chefs, and the HoReCa industry in Poland www.e-restauracja.com. Wine journalist, wine taster, and wine communicator. Warsaw University graduate. In the wine industry for more than fifteen years. During the years of her career, juror in several wine competitions. Her website www.pink-mode.com is dedicated to rosé wines, rosé lifestyle, and the promotion of wine culture.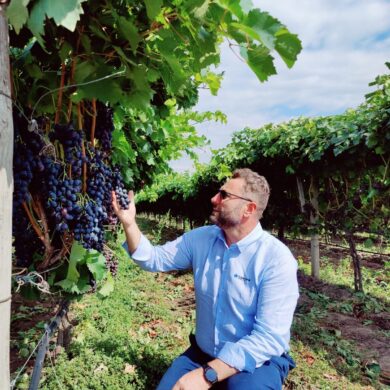 Authorised ADAR (Romanian Authorized Wine-Tasters Association) wine taster. Viticulture, oenology and fruit growing consultant. Develops viticulture and fruit growing technical projects.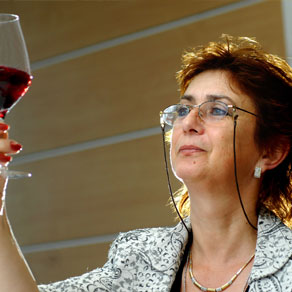 ADAR member, expert taster. Chemical engineer, doctor in Oenology.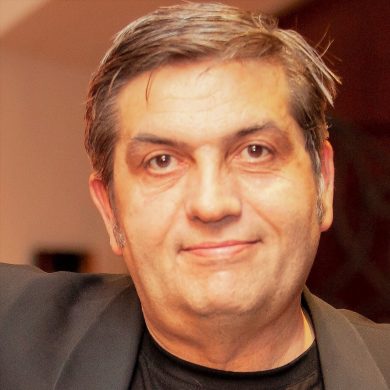 ADAR Member. Co-founder of the wine blog vin2.ro – stories with wine. #winelover community Ambassador for Romania. Collaborator Vinul.ro – wine magazine. Organiser of Rose Wine Contest. Initiator of the course Wine at School- Romanian varieties course. Co-founder Winelover Romania Association.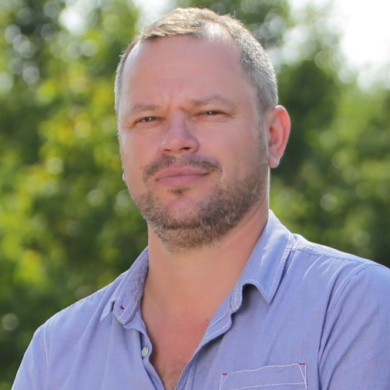 Oenologist, wine consultant, wine and spirits taster, ADAR member.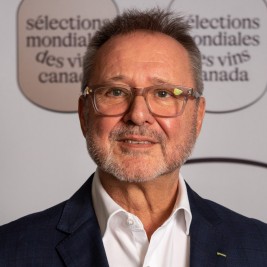 VINOFED Observer. Wine expert has extensive experience in the wine industry at the international level. Holder of a master's degree in international administration, he has held several management positions for the marketing of wines on the Canadian market. Trained in advanced tasting in Suze-la Rousse, France, he played an important role in the development of the Sélections Mondiales des Vins Canada competition and enabled the establishment of the grouping of international Vinofed competitions. Since 2020, he is the president and shareholder of the Sélections Mondiales des Vins Canada competition, based in Montreal, Quebec, Canada.
Technical Panel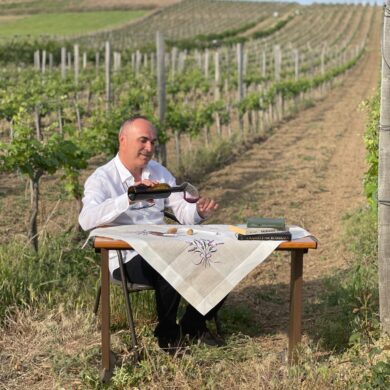 Engineer. Certified taster. ADAR (Romanian Authorized Wine-Tasters Association) member. Supplier of wine-making techniques. Consultancy in vineyard management. Wine producer.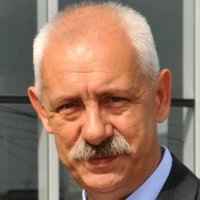 ADAR (Romanian Authorized Wine-Tasters Association) member.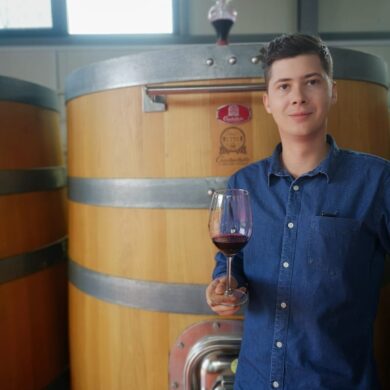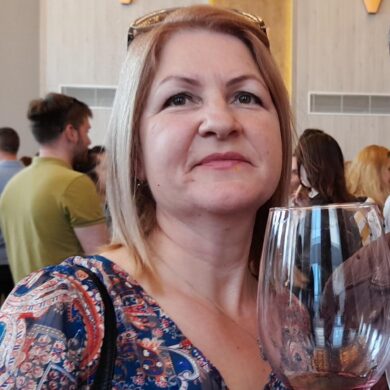 Graduate of the Faculty of Horticulture of the University of Agricultural Sciences and Veterinary Medicine Iasi. PhD in Viticulture and Oenology. Member of the Association of Authorized Tasters of Romania (ADAR). Specialist inspector of ONVPV Iasi.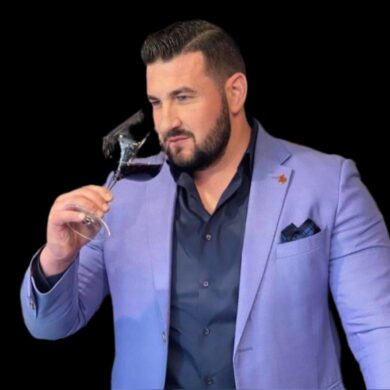 ADAR member. Over 20 years experience in the wine industry as a national sales manager.