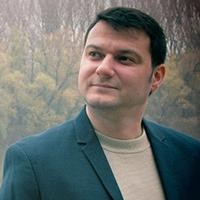 Norbert Tamás AKLI
Romania
Sales Representative. Laboratory technician at Géza Balla Winery. WSET intermediate wine knowledge course.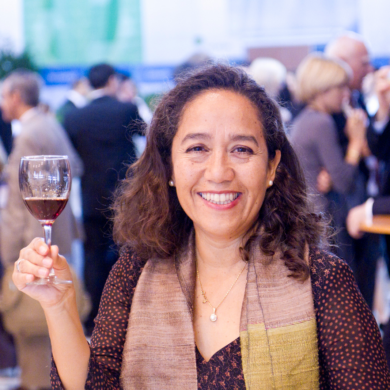 Cecilia ALARCON SALINAS
Chile
International Wine Consultant, Sommelier and founder of Enogastronomy Consulting S.p.A. Cecilia is a Chilean Geographer, who has worked with projects for small and medium-sized enterprises in the Chilean wine sector. Juror in various international wine contests and designated Chilean Wine Ambassador, creating a bridge between Chile and Europe. She also works in Wine Tourism, and is an enthusiast leader and organiser of wine & gastronomic study tours for professionals & wine lovers, mainly in Italy and Chile. Cecilia is member of the international Associations of Women and Wine; Le Donne del Vino (Italy) and Mujeres del Vino (Chile).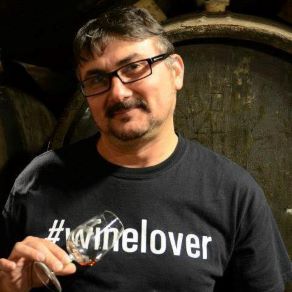 He was included in 2019 list of Top Wine Influencers to Follow in 2019. Luiz Alberto is a Boston based blogger & the founder of the editorial Wine Hub as well as the #WineLover online community. He uses social media to share his passion for wine. The Wine Hub features various content related to Wine & Food, Wine Tasting, etc. It has also various blogs related to wines.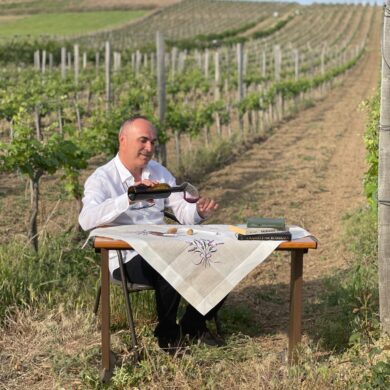 Engineer. Certified taster, ADAR member. Supplier of wine-making techniques. Consultancy in vineyard management. Wine producer.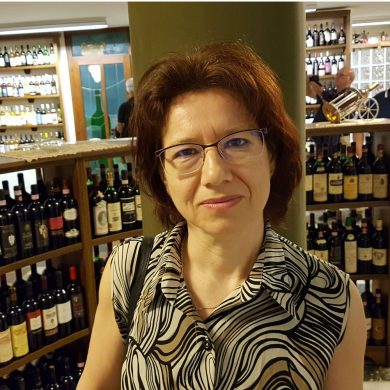 Oenology Professor and PhD coordinator at USAMV Bucharest. Research vice-president ADAR. Expert and OIV delegate of MADR (Ministry of Agriculture and Rural Development), oenology committee. Expert wine taster and OIV Observer. Member of Honor of International Academy of Sensory Analysis at Centro degli Studi Assagiatori.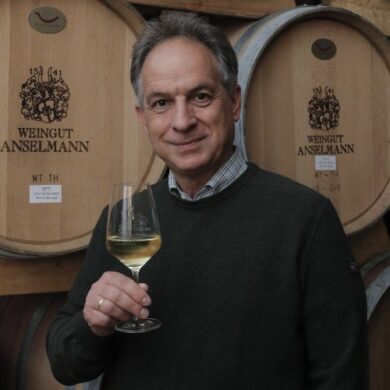 Owner and General Manager of Weingut Werner Anselmann, one of the largest Wine estates of Germany. Oenologist of Gebrüder Anselmann GmbH – an associated winery with the focus on the production of sparkling wines in traditional method. "Wine maker of the year" 2010 in Germany. Engineer of agriculture (University Stuttgart-Hohenheim). Participation as jury member at official wine competitions in over twenty countries. Tasting panel member for different wine journals.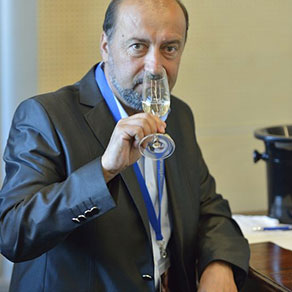 ADAR Vicepresident, Dealul Mare area, expert taster. Doctor in Oenology.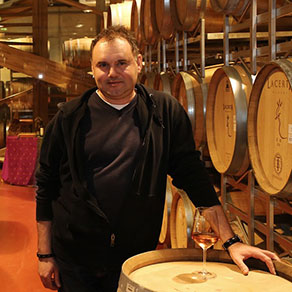 ADAR member. Oenologist engineer.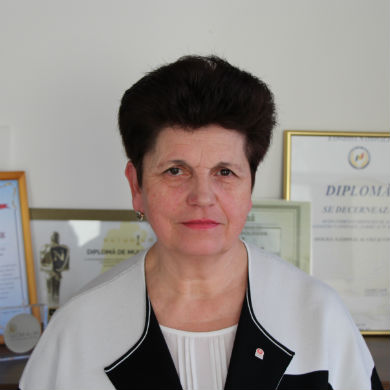 Elizaveta BREAHNĂ
Republic of Moldova
Certified state taster of the Republic of Moldova. Secretary General of the Oenologists Union from the Republic of Moldova. Expert-coordinator in wine industry, National Office for Vine and Wine. European sommelier ACE Member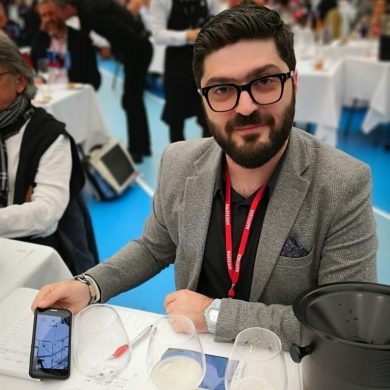 Wine-journalist. Between 2001 and 2014 he was editor in chief at Connaisseur and Vinul.ro wine magazines. FIJEV member. ADAR member. WSET Level 3. Organiser of several wine competitions and wine events. "Benchmark Taster" award – Concours Mondial de Bruxelles 2019. Riedel Ambassador for Romania. Marketing sales consultant.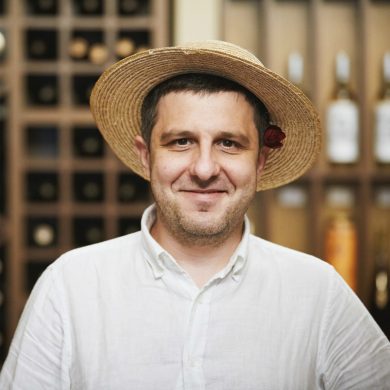 Andrei CIBOTARU
Republic of Moldova
Graduate in communications and public relations. Author of the wines blog www.finewine.md. European Sommelier Association Member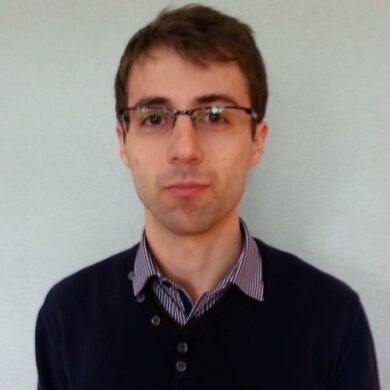 University lecturer at USAMV Bucharest, involved in educational and research activities in the field of oenology. Doctor in oenology and ADAR authorized taster.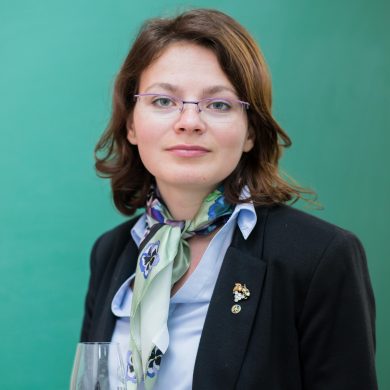 Oenology and Ampelography lecturer at University of Agricultural Sciences and Veterinary Medicine Iasi. PhD in Oenology and Viticulture. Member of ADAR.  Juror in various national and international Wine Contests.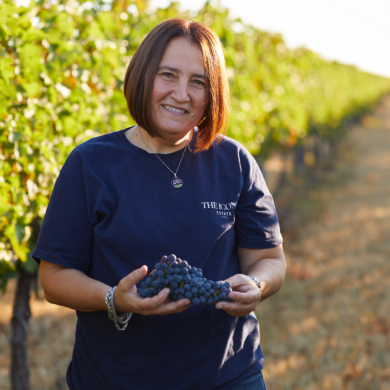 Degree from the Faculty of Horticulture at the University of Agricultural Sciences – Oenology Specialization. Professional Member of the Romanian Authorized Winetasters Association (ADAR). Member of the Wine Industry Inspection Board for the Romanian Ministry of Agriculture. Has her own consulting company Oenoconsult Com SRL.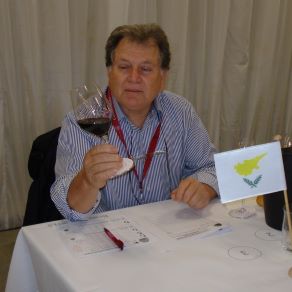 President of the Cyprus Wine Academy. Honorary president of the Cyprus Sommelier Association. Member of the Committee of Gastronomos Great-Taste-Awards. Approved trainer of the Human Resourses Development Authority -teaching the proper wine serving, the wine tasting, food & wine pairing in five-star hotels and restaurants). Adviser to regional wineries. Professor of the Wine Connoisseur Course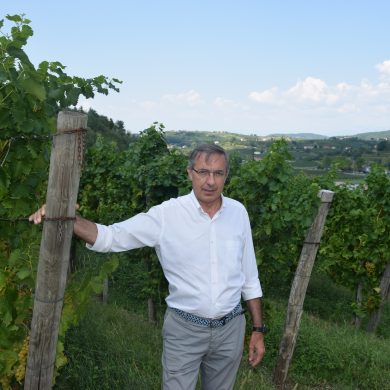 VINOFED Observer. Graduated in Agricultural Sciences at the University of Turin. In 2011 he has been nominated by the Aosta Valley Autonomous Region as President of Cervim and reconfirmed for two mandates. He coordinated the organization of International Congresses on Mountain Viticulture and in Steep Slope, held in 2012 in Lyon (France), in 2017 in Conegliano (Italy) and in 2018 in Tenerife (Spain). Responsible of the "Mondial des Vins Extrêmes".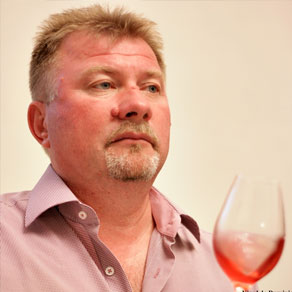 ADAR member, expert taster. Oenologist, university teacher, winery owner.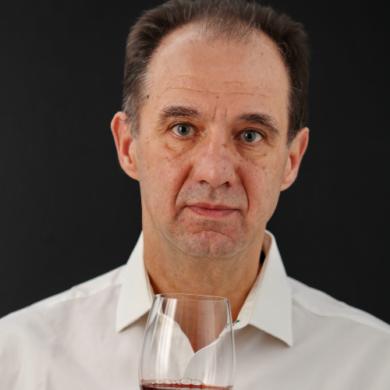 DipWSET and Weinakedemiker title (first from Romania) obtained at Weinakademie, Rust, Austria. He owns a master in viticulture and winemaking at the University of Agricultural Sciences and Veterinary Medicine (USAMV) from Bucharest, Romania. Collaborator for wine blogs vin2.ro and viesivin.ro, member of #winelover community.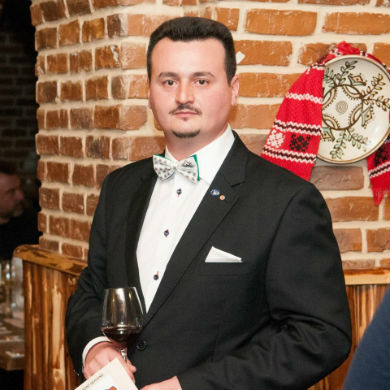 ADAR member. FIJEV member. WSET. Sommelier and Restaurant Manager. WINE dealer. Collaborator Vinul.ro – wine magazine. Author of the blog www.pistoanebaricate.ro and organiser of the Wine Contest: "Pistonul de aur" – Braila. Founder of the "Pistoane Baricate Wine Club (Oaked Pistons – wine club)". Co-Organiser of the Rose Wine Contest.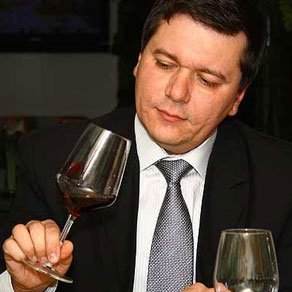 ADAR Vicepresident. Engineer in food technology. Expert Authorised wine & spirits taster. Winemaker and Wine creator. Wine consultant and winery management Advisor.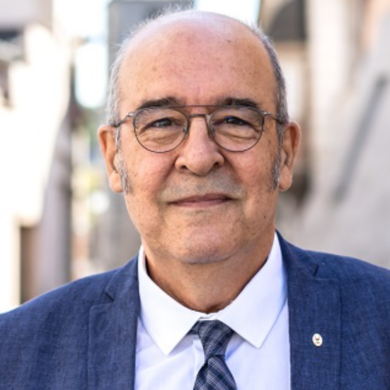 President of the World Federation of Major International Wine and Spirits Competitions-VINOFED. Has a degree in Biological Sciences and Higher Diploma in Oenology and Viticulture. President of the Spanish Tasters Union, a non-profit organisation, which since 1985 has been dedicated to the promotion of the culture and knowledge of wine and food through their organoleptic qualities . Organiser, among others, of the National Competition of Young Wines (Baco awards), the Bacchus International Wine Competition (under the sponsorship of the OIV. and VINOFED), the itinerant Albariños al Mundo Competition and the Best of Spain Wine Challenge (Dublin and Amsterdam). Organiser and trainer of sensory quality control panels for the food industry. Member of the Madrid Gastronomy Academy. Professor of sensory analysis at the IFE (Business Training Institute).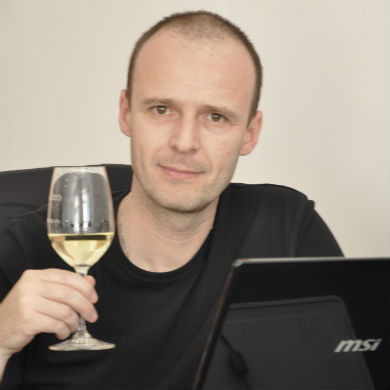 Journalist starting with 1993, he has worked in a variety of roles, mainly in newspapers but also in television, as a reporter, editor, columnist and commentator. His journey through the wine world started in a natural manner: as wine lover and collector. His love for written stories and also for fine wines led him to the decision of starting a wine blog named "Vindinpresa" but the decisive step was made in January 2011 when he got his break as a wine writer-editor of "Vinul.Ro" magazine. He gains an extensive expertise by regularly participating in wine-tasting, national and international wine fairs and festivals and being member of wine-juries . Freelancer from 2017, has opened a new editorial platform devoted to wine – winepeople.ro – and is involved in organizing the Central Park Wine Festival.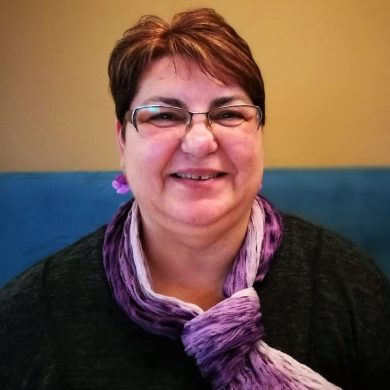 OIV Expert. Specialist inspector in the Territorial Inspectorate ONVPV Banat-Crisana. Member of the wine classification commissions. WSET Advanced Certified (Level III). Certified BTSF (international programme Better Training for Safer Food).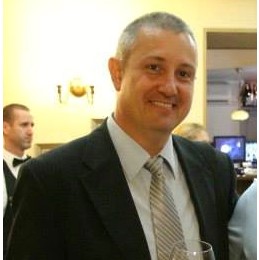 Laurențiu HORODNIC
Romania
ADAR Member. Communicator and founder of the wine blog www.oenolog.ro. Founder of the Vademecum Wine Club. Master of Science in enology and viticulture. Organiser of several wine competitions. Communication, development and training consultant to leading Romanian companies in sectors including food, wine, spirits.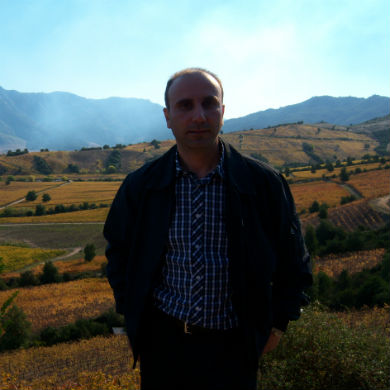 ADAR Member, expert taster. PhD in Oenology. Oenologist of the year 2005 in Romania. Winemaker, wine consultant and winery management advisor.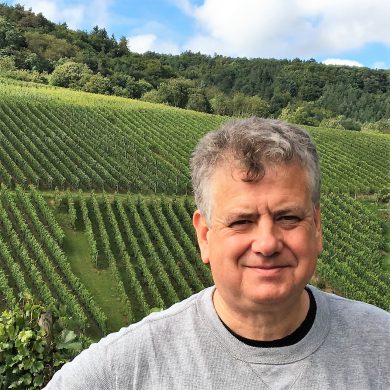 Oenologist, wine writer and entrepreneur. Juror in various national and international Wine Contests.
He runs a consulting office for the wine and spirits industry in Germany and organizes training events
and tastings in this domains.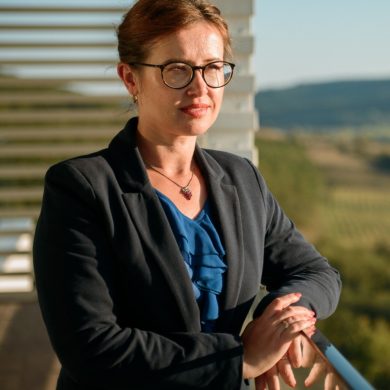 Diana LAZĂR
Republic of Moldova
Deputy director, wine & tourism industries team leader within the Moldova Competitiveness Project (founded by USAID and Sweden). Professional Master in Law, Economics and Management of the Wine Industry, Montesquieu-Bordeaux IV University, France. General Secretary of the Association of European Sommeliers (ASE). PhD in Law. University Lecturer. Moldova State University.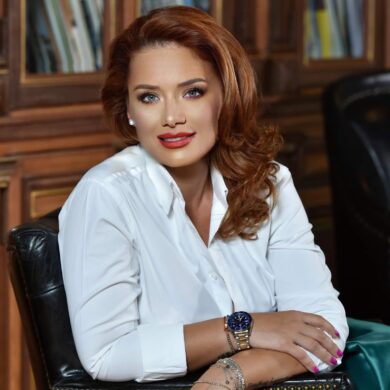 She made her entrance in the wine world 7 years ago. She graduated a sommelier course, WSET 1, 2 and 3,  a initiation course in wine tasting organized by ADAR and a master in Vinification and Wine marketing at USAMVB. She is the wine curator that organizes and leads specialized wine and spirits auctions for Artmark Auction House, she is the wine teacher for DallesGo and founder of Vinoriunde, a company that organizes wine tastings and workshops for companies. Mirela is one of the 12 wine bloggers that wrote The Winelover guide for the best 100 Romanian wines, published by Vinul.ro.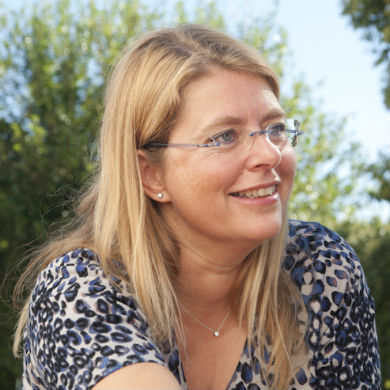 Owner of the Italian publishing company Eno-One, specialized in technical books focused on viticulture and oenology, she has worked for a supplier of the wine industry. Member of the FIJEV board of directors and secretary-general (Fédération Internationale des Journalistes et Écrivains du Vin et des Spiritueux). Juror in several Italian and worldwide international competitions (wine and olive oil) and teacher in wine tasting associations. Member of Women Do Wine and Associazione le Donne Del Vino.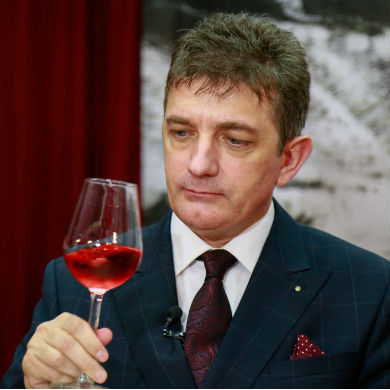 Professional Sommelier, combined experience of 25 years in the hospitality  industry. Owner "Winetaste School", professional sommelier forming. Juror in national and international wine competitions. Wine journalist, Member of the Romanian Association of Journalists and Writers in Touris.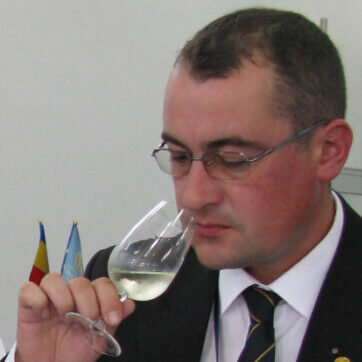 ADAR Member. Specialist inspector in the Territorial Inspectorate ONVPV Iasi. Member of the wine classification commissions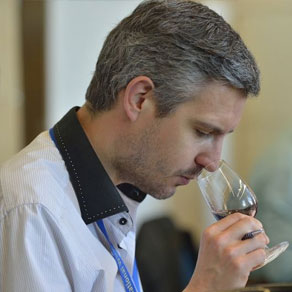 Richard PFISTER
Switzerland
The Scientific Secretary of the OIV Award Jury. Engineer in oenology and viticulture. Perfumer. International lecturer and oenology consultant. Author of the book Les Parfums du Vin (awarded by the OIV in 2015) and of several articles per year. Tasting and sensory analysis professor in Changins Engineer School, ISVV Bordeaux and Agrosup Dijon. Juror in several international and national wine tasting competitions. Editor of Objectif, a Swiss review in oenology and viticulture. Member of the Board of Trustees of the Fondation Internationale des Sciences et Culture de la Vigne et du Vin (FISCVV).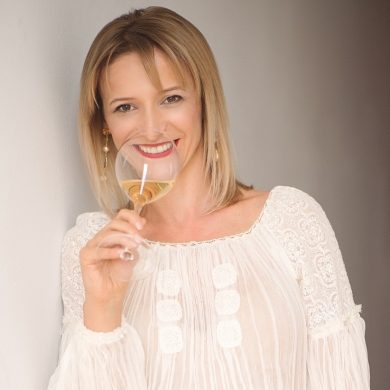 Olimpia PLEȘA BRANDHUBER
Romania
WSET advanced level 2009. Student WSET London Diploma and Wine Scholar Guild Champagne Master level. Graduated International Business Relationship- ASE Bucharest. Founder OPiA Celebrate Champagne- (www.opia.ro) events and wine blog. Creative of wine concept events for education in wine, "Around the world in a glass of wine"®. OPiA Masterclasses " Soiree de champagne", " Ladies behind the bubbles of champagne", "Romanian sparkling wines traditional method", "Sparkling phenomenon ". Instagram: opiacelebratechampagne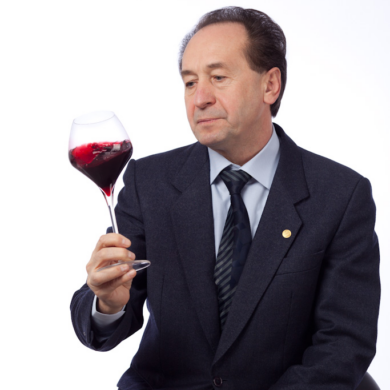 Specialist wine taster certified in 1985 (Bucharest Viticulture and Vinification Trust), re-certified at the Valea Calugareasca Research Institute for Viticulture and Vinification in 1993, expert wine taster. First Vice President of the Association of Authorized Tasters in Romania (ADAR), President of the Association for Wine Culture and Civilization Millesime, main editor of the 2001 Wine Magazine and the 2011 Millesime Magazine. Member of the Hungarian Wine Academy. Tenured professor of Oenology and Sensory Analysis in the food industry at the University of Oradea.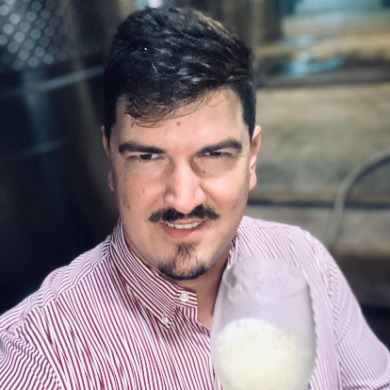 Vice President of ADAR (Authorized Wine Tasting Association) – Dobrogea Region. Member of the DOC/IGT/Varietal wine classification – Dobrogea. 12 years of wine cellar top-management – wine production and marketing (2004-2016). 6 years of management consultancy in wine production and sales (2016-2021). Wine juror in multiple national and international contests.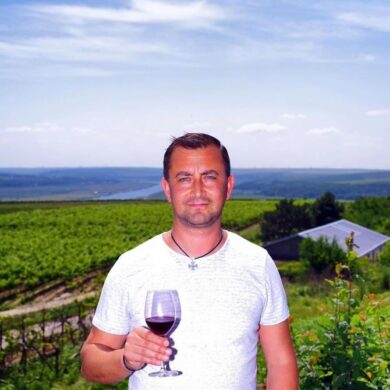 ADAR (Romanian Authorized Winetasters Association) member since 2006. Engineer in food technology. Wine & spirits Authorized Expert taster. Winemaker and wine creator since 2004.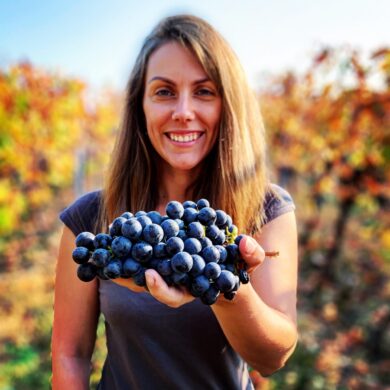 She studied viticulture and oenology in Budapest and has a Master degree in plant protection. After being an intern in several foreign wine regions, she settled down in Szekszárd wine region Hungary as head winemaker in Szeleshát Estate.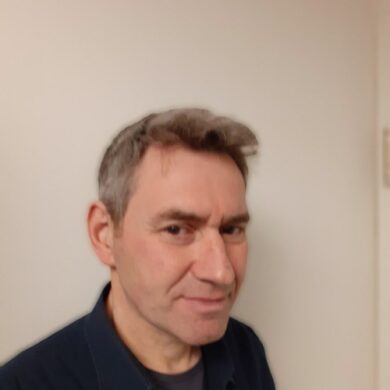 Graduated with a MSc in Agriculture from Hohenheim University and an engineering degree from Geisenheim University in Viticulture and Enology. Runs a winery for nearly 20 years before starting to work as a research engineer at Weincampus Neustadt/Weinstrasse. Regulary taster in different international contests as: MUNDUS Vini, Concours Mondial de Bruxelles, Best of Riesling, VINAGORA.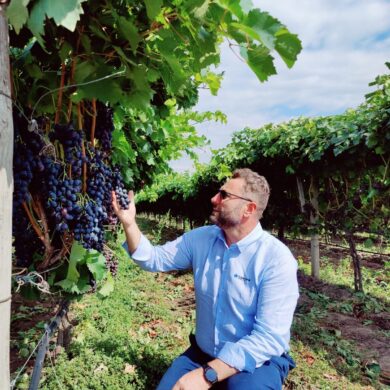 Authorised ADAR wine taster. Viticulture, oenology and fruit growing consultant. Develops viticulture and fruit growing technical projects.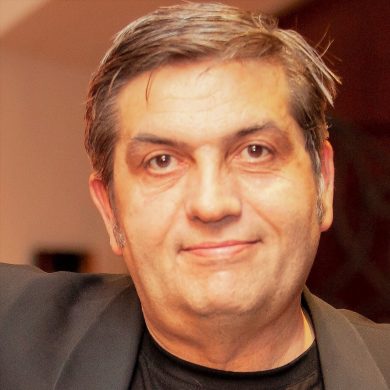 ADAR Member. Co-founder of the wine blog vin2.ro – stories with wine. #winelover community Ambassador for Romania. Collaborator Vinul.ro – wine magazine. Organiser of Rose Wine Contest. Initiator of the course Wine at School- Romanian varieties course. Co-founder Winelover Romania Association.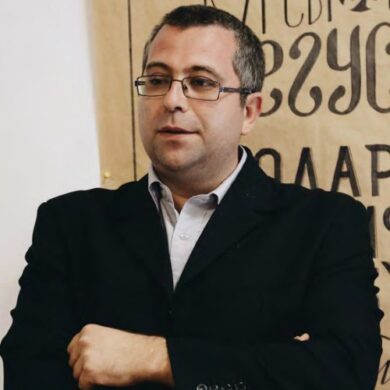 Stanimir STOYANOV
Bulgaria
Has been working in winemaking area for more than 18 years. Chief Enologist in Lovico Suhindol and Svishtov Winery, but also consultant in the field of oenology. He has worked in various wine projects in Turkey, Romania and Macedonia. He is currently chairman of the Union of oenologists in Bulgaria, organizer of Enoforum Bulgaria (the largest oenological symposium in Bulgaria), Vinobalkanika (firs international wine competition for wines made from local grape varieties), Bulgarian Wine Weekend and others.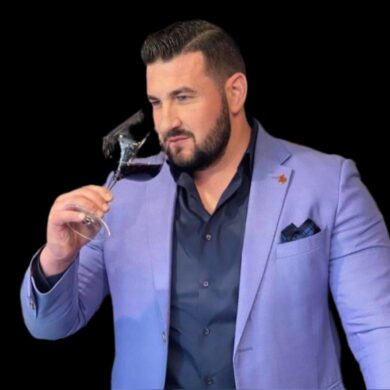 ADAR member. Over 20 years experience in the wine industry as a national sales manager.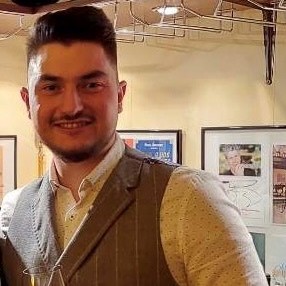 Oenologist. WSET 3 Certified. Master in Control of Vitivinicultural Products and Sub-products. Faculty of Horticulture and Silviculture USAMVB.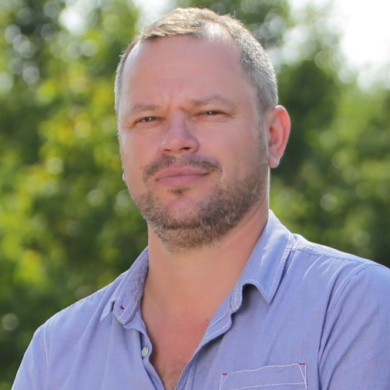 Oenologist, wine consultant, wine and spirits taster, ADAR member.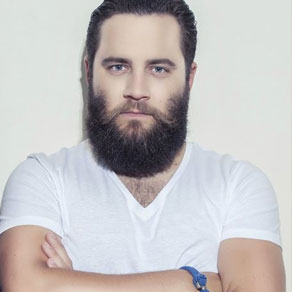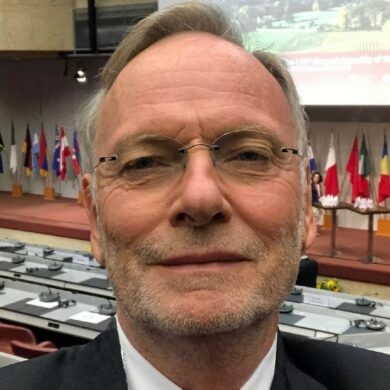 PhDs (in Physic and in Chemistry) obtained in Paris and fellow professor in States and UK. Laboratory and oenological project manager of the "Comité Interprofessionnel du Vin de Champagne" (CIVC, Epernay, France) 1981-2021. French expert at the OIV since 1981, Scientific Secretary of the OIV Oenological Commission 1992-2018, president of OIV Oenological Commission 2018-2021, vice-president since 2021. Proposed oenological practices adopted by the OIV and admitted in the EU (CMCs), several methods of analysis adopted by the OIV (HPLC, ICP-MS…). Oenologist. At present food safety and accreditation consultant.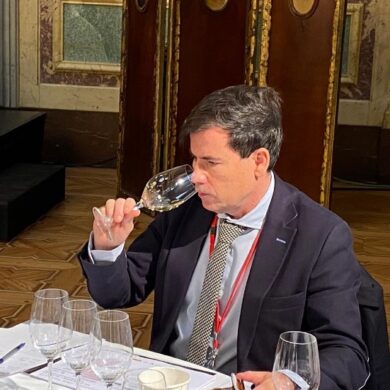 President of Catad'Or World Wine Awards and CEO of Catad'Or Group. Member of the Board of Directors of Vinofed, has a diploma in wines from the Catholic University of Chile. Co-author of the Latin American Wine Guide with Alistair Cooper MW. Is a recognized expert and international advisor in wine marketing. He currently advises the Chilean Ministry of Agriculture and CORFO the Chilean economic development agencey.
He currently writes for the newspaper El Mostrador, Placeres Magazine and Gentes Magazine. He wrote in international media such as the magazine of the Union of French Oenologists.
Comisia Technică și Secretariat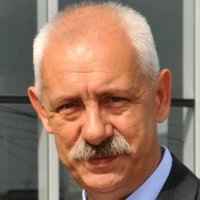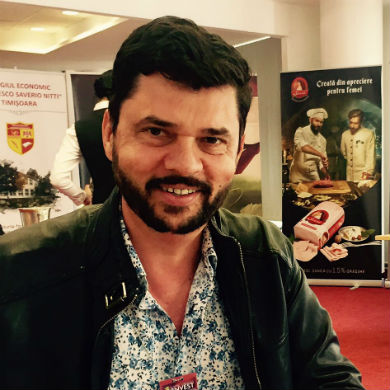 Fernando MIHĂILESCU
Romania