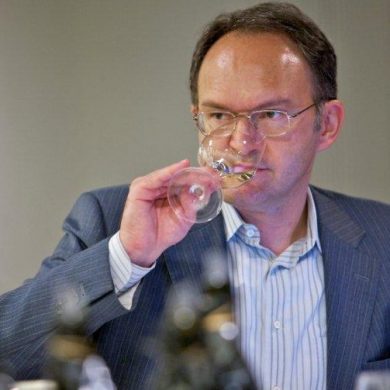 He worked in wine research at Agroscope in Wädenswil, then as sales manager for oenology products. After that, he worked as wine buyer for Coop, Head of the purchasing department for Bataillard, Head of Product Management wine for Denner and now as the strategic buyer for Bataillard. His independent activities include producing wine on the island of Hvar in Croatia, consulting for different wine producers in Switzerland, Spain, and Croatia. Chairman of the Maître Conseil en Vins de France 2006 – 2008 and at the wine competition La Sélection in Basel. He writes for magazines including Schweizerische Weinzeitung (www.schweizerische-weinzeitung.ch) and Vinum.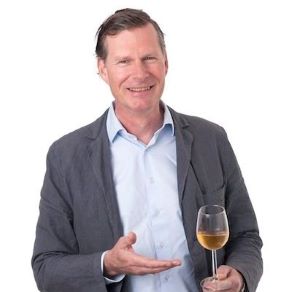 Cees van CASTEREN MW
Netherlands
He became Master of Wine in November 2012. He is currently Chairman of the Association of Vinologists in Holland. He travelled extensively to vineyards on five continents. He is a noted wine educator in the Netherlands and runs his own independent wine consultancy and training business. Among his clients are Lallemand (Canada) and the Ministry of Foreign Affairs of the Kingdom of The Netherlands. Cees has twice been named Dutch Vinologist of the Year in Holland.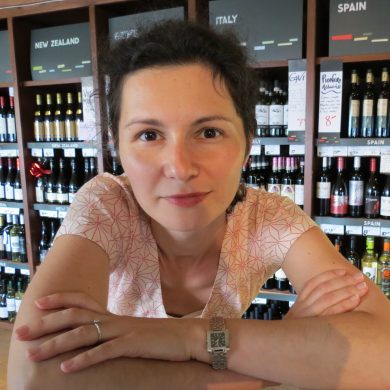 Master of Wine since 2016, the first Romanian having this title. Juror in Decanter World Wine Awards and International Wine Challenge.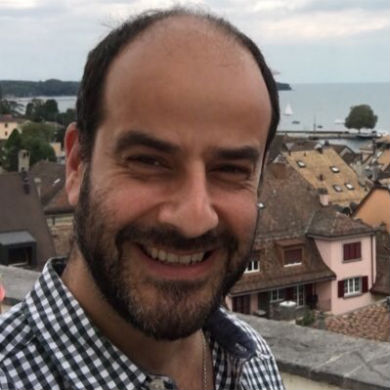 Has worked with Berry Bros. & Rudd for 15 years and recently assumed a new role as Wine Educator and Presenter. His expertise is that of a wine tutor, with a long experience in wine selling. He teaches in wine schools and hosts corporate and private tastings, events for groups of all sizes. Demetri deals with the preparation of sales teams, advice on wine listings and accessories. Holds specialized presentations at wine fairs and holds seminars at the Master of Wine Institute.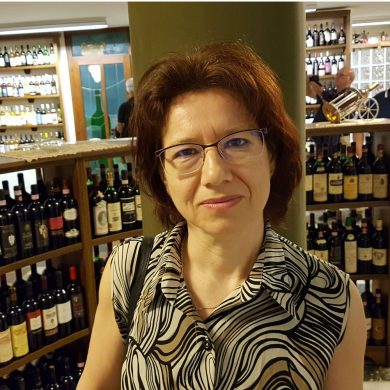 Oenology Professor and PhD coordinator at USAMV Bucharest. Research vice-president ADAR. Expert and OIV delegate of MADR (Ministry of Agriculture and Rural Development), oenology committee. Expert wine taster and OIV Observer. Member of Honor of International Academy of Sensory Analysis at Centro degli Studi Assagiatori.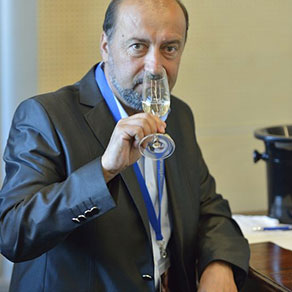 ADAR Vicepresident, Dealul Mare area, expert taster. Doctor in Oenology.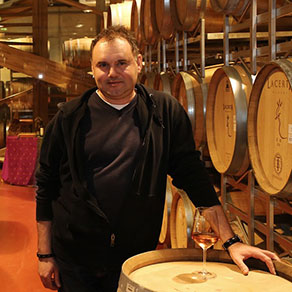 ADAR member. Oenologist engineer.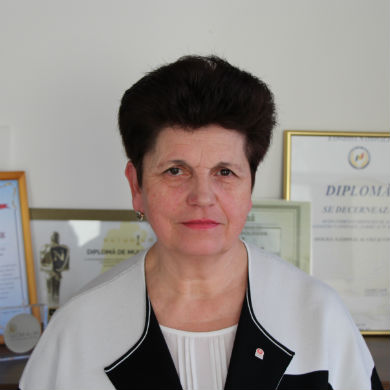 Elizaveta BREAHNĂ
Republic of Moldova
Certified state taster of the Republic of Moldova. Secretary General of the Oenologists Union from the Republic of Moldova. Expert-coordinator in wine industry, National Office for Vine and Wine. European sommelier ACE Member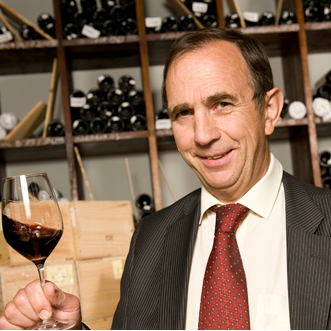 He is the wine journalist of the daily Le Figaro and weekly Le Figaro Magazine. With Le Figaro, he has opened a website specialized in wine 'L'Avis du Vin' and another one in China (TasteSpirit) which is the first in China. He writes too in the French press and in the foreign press (TasteSpirit in China, Wands in Japan, Feinschmecker in Germany). It is also a permanent member of the European Grand Jury, president of the Wine French Press Association and has written and contributed to numerous books and wine guides. Bernard Burtschy holds a Ph.D. in Mathematical Statistics and is Professor of Data Mining at the Ecole Nationale Superieure des Telecommunications in Paris. FIJEV member.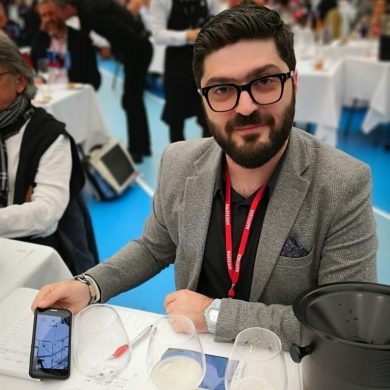 Wine-journalist. Between 2001 and 2014 he was editor in chief at Connaisseur and Vinul.ro wine magazines. FIJEV member. ADAR member. WSET Level 3. Organiser of several wine competitions and wine events. "Benchmark Taster" award – Concours Mondial de Bruxelles 2019. Riedel Ambassador for Romania. Marketing sales consultant.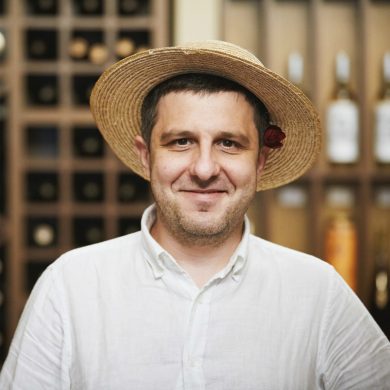 Andrei CIBOTARU
Republic of Moldova
Graduate in communications and public relations. Author of the wines blog www.finewine.md. European Sommelier Association Member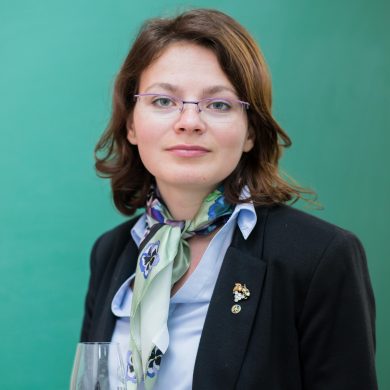 Oenology and Ampelography lecturer at University of Agricultural Sciences and Veterinary Medicine Iasi. PhD in Oenology and Viticulture. Member of ADAR.  Juror in various national and international Wine Contests.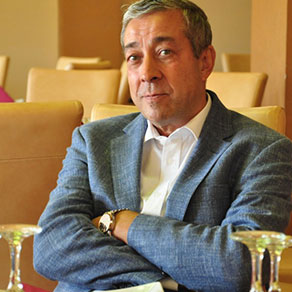 ADAR Vicepresident, Moldova viticultural zone. Romanian oenologist of the year in 2006. Wine and Spirits Expert taster. Wine engineer, doctor in Oenology. 14 years expertise at Concours Mondial du Vin Bruxelles. Great Gold Medal for consequent judgement at Concours Mondial du Vin Bruxelles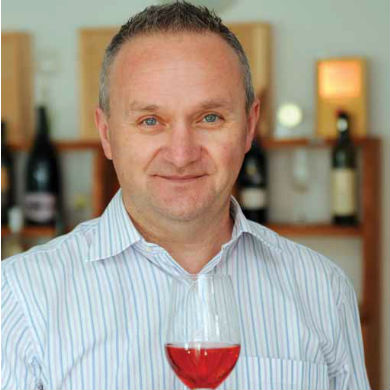 Professor at University of Agricultural Sciences and Veterinary Medicine of Iași. Scientific Secretary of the OIV Oenology Commission. OIV taster and delegate to numerous international wine competitions under the auspices of the OIV. Expert wine taster since 1997. Corresponding member of the Romanian Academy.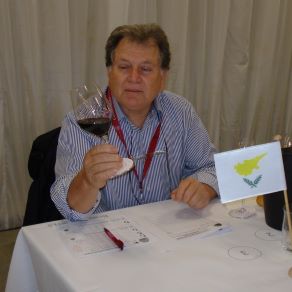 President of the Cyprus Wine Academy. Honorary president of the Cyprus Sommelier Association. Member of the Committee of Gastronomos Great-Taste-Awards. Approved trainer of the Human Resourses Development Authority -teaching the proper wine serving, the wine tasting, food & wine pairing in five-star hotels and restaurants). Adviser to regional wineries. Professor of the Wine Connoisseur Course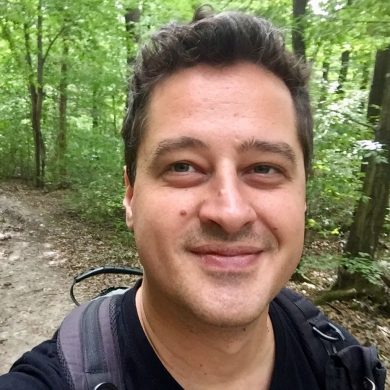 FIJEV member. Budapest-based journalist and wine writer.  In 2015 cofounded the online wine magazine WineSofa, which writes about Central and Eastern European wines, gastronomy and touristic opportunities.  He is co-author of the Hungarian-language 'Great Hungarian Wine Atlas' and numerous other books on wine, and as Editor-in-Chief of WineSofa is constantly travelling Central and Eastern Europe in search of new themes and wines.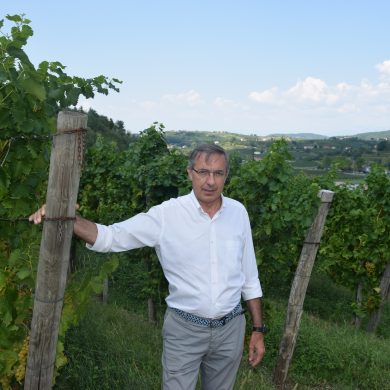 VINOFED Observer. Graduated in Agricultural Sciences at the University of Turin. In 2011 he has been nominated by the Aosta Valley Autonomous Region as President of Cervim and reconfirmed for two mandates. He coordinated the organization of International Congresses on Mountain Viticulture and in Steep Slope, held in 2012 in Lyon (France), in 2017 in Conegliano (Italy) and in 2018 in Tenerife (Spain). Responsible of the "Mondial des Vins Extrêmes".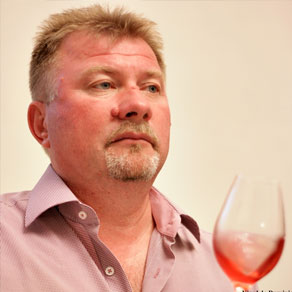 ADAR member, expert taster. Oenologist, university teacher, winery owner.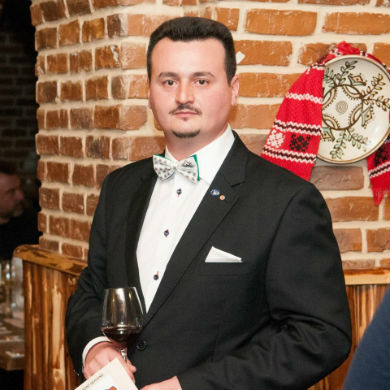 ADAR member. FIJEV member. WSET. Sommelier and Restaurant Manager. WINE dealer. Collaborator Vinul.ro – wine magazine. Author of the blog www.pistoanebaricate.ro and organiser of the Wine Contest: "Pistonul de aur" – Braila. Founder of the "Pistoane Baricate Wine Club (Oaked Pistons – wine club)". Co-Organiser of the Rose Wine Contest.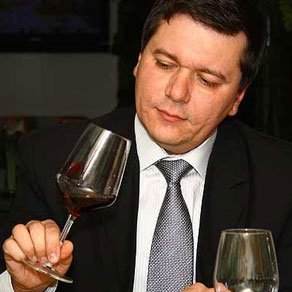 ADAR Vicepresident. Engineer in food technology. Expert Authorised wine & spirits taster. Winemaker and Wine creator. Wine consultant and winery management Advisor.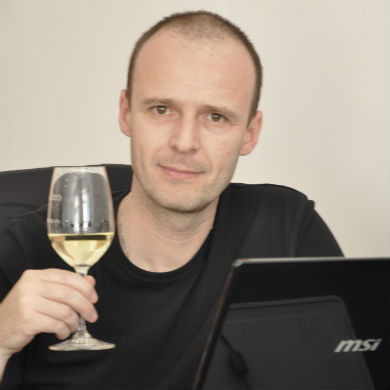 Journalist starting with 1993, he has worked in a variety of roles, mainly in newspapers but also in television, as a reporter, editor, columnist and commentator. His journey through the wine world started in a natural manner: as wine lover and collector. His love for written stories and also for fine wines led him to the decision of starting a wine blog named "Vindinpresa" but the decisive step was made in January 2011 when he got his break as a wine writer-editor of "Vinul.Ro" magazine. He gains an extensive expertise by regularly participating in wine-tasting, national and international wine fairs and festivals and being member of wine-juries . Freelancer from 2017, has opened a new editorial platform devoted to wine – winepeople.ro – and is involved in organizing the Central Park Wine Festival.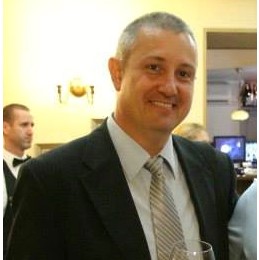 Laurențiu HORODNIC
Romania
ADAR Member. Communicator and founder of the wine blog www.oenolog.ro. Founder of the Vademecum Wine Club. Master of Science in enology and viticulture. Organiser of several wine competitions. Communication, development and training consultant to leading Romanian companies in sectors including food, wine, spirits.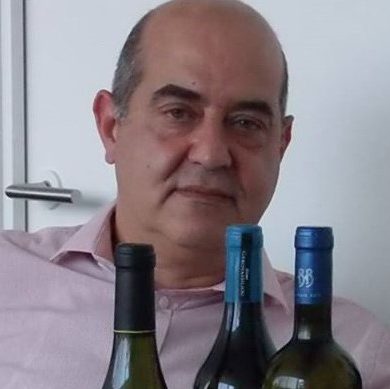 Founder of Greka Terra S.R.L. The last 6 years he has been importing and distributing selected Greek wines in the Romanian market. He is a wine blogger. He organize various wine events all over the country. WSET Student.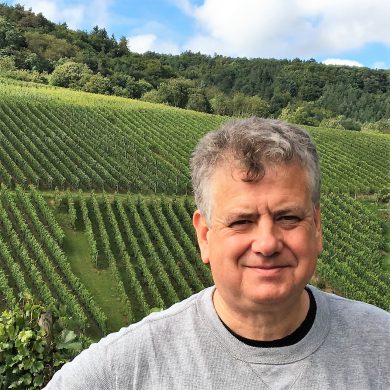 Oenologist, wine writer and entrepreneur. Juror in various national and international Wine Contests.
He runs a consulting office for the wine and spirits industry in Germany and organizes training events
and tastings in this domains.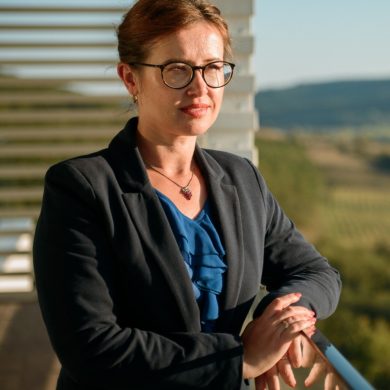 Diana LAZĂR
Republic of Moldova
Deputy director, wine & tourism industries team leader within the Moldova Competitiveness Project (founded by USAID and Sweden). Professional Master in Law, Economics and Management of the Wine Industry, Montesquieu-Bordeaux IV University, France. General Secretary of the Association of European Sommeliers (ASE). PhD in Law. University Lecturer. Moldova State University.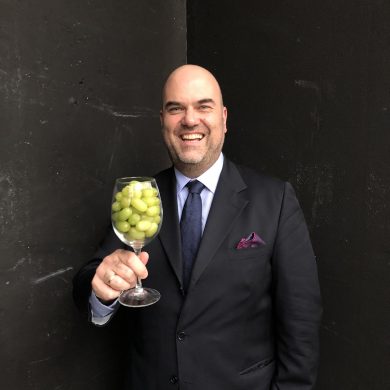 Moët Hennessy Brand Ambassador for Central & Southern Europe. Wine Journalist. Among the global Top 20 of Wine Influencers in 2015, 2016, 2017 and 2018 (socialvignerons.com). Online wine sales specialist, with a founding role in the largest and most successful wine&spirits e-shops in Greece (houseofwine.gr, kylix.gr). Communication, development and training consultant to leading Greek companies in sectors including food, wine, spirits, hospitality, tourism, etc.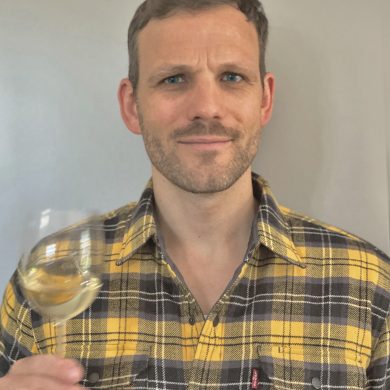 Robert Marshall is a British born wine and spirits consultant with over 15 years experience in the restaurant and service industry. He moved to Romania in 2007 and began working for a local wine producer in 2010 and during this time also studied his WSET diploma in London. Since 2016 he has worked as a freelance consultant for importers of premium drinks, and is currently a brand ambassador for Remy-Cointreau In Romania.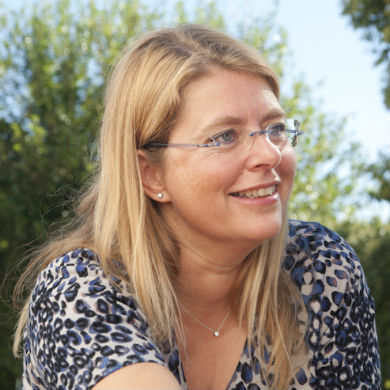 Owner of the Italian publishing company Eno-One, specialized in technical books focused on viticulture and oenology, she has worked for a supplier of the wine industry. Member of the FIJEV board of directors and secretary-general (Fédération Internationale des Journalistes et Écrivains du Vin et des Spiritueux). Juror in several Italian and worldwide international competitions (wine and olive oil) and teacher in wine tasting associations. Member of Women Do Wine and Associazione le Donne Del Vino.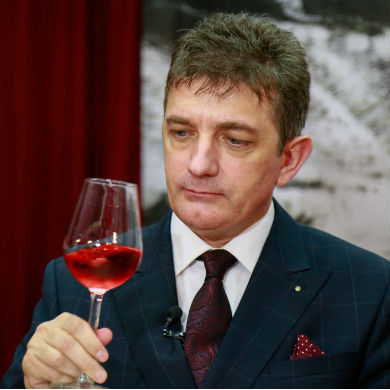 Professional Sommelier, combined experience of 25 years in the hospitality  industry. Owner "Winetaste School", professional sommelier forming. Juror in national and international wine competitions. Wine journalist, Member of the Romanian Association of Journalists and Writers in Touris.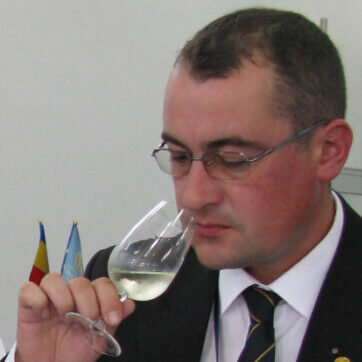 ADAR Member. Specialist inspector in the Territorial Inspectorate ONVPV Iasi. Member of the wine classification commissions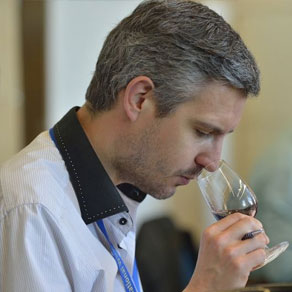 Richard PFISTER
Switzerland
The Scientific Secretary of the OIV Award Jury. Engineer in oenology and viticulture. Perfumer. International lecturer and oenology consultant. Author of the book Les Parfums du Vin (awarded by the OIV in 2015) and of several articles per year. Tasting and sensory analysis professor in Changins Engineer School, ISVV Bordeaux and Agrosup Dijon. Juror in several international and national wine tasting competitions. Editor of Objectif, a Swiss review in oenology and viticulture. Member of the Board of Trustees of the Fondation Internationale des Sciences et Culture de la Vigne et du Vin (FISCVV).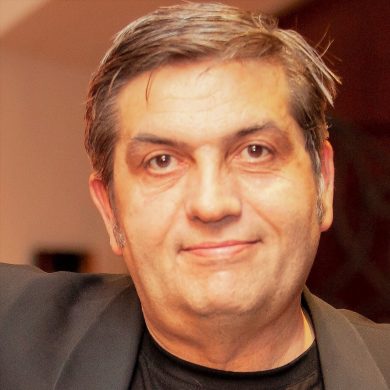 ADAR Member. Co-founder of the wine blog vin2.ro – stories with wine. #winelover community Ambassador for Romania. Collaborator Vinul.ro – wine magazine. Organiser of Rose Wine Contest. Initiator of the course Wine at School- Romanian varieties course. Co-founder Winelover Romania Association.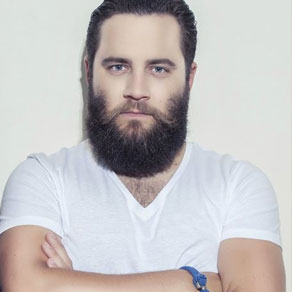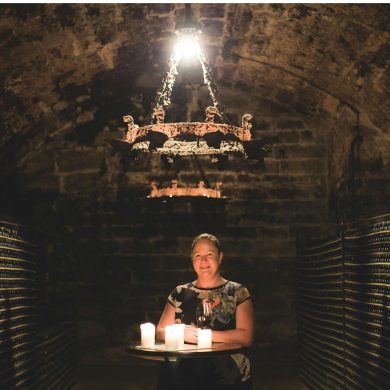 She is currently a Buying Manager at Direct Wines, the largest direct-to-consumer wine retailer globally. Previously she has worked as a Buyer at another importer in the UK, for the Syndicate of Bordeaux wines in France, and for wineries in Australia. Over the past decade, her areas of specialty have been Spain and the countries of Central & Eastern Europe, including Romania.
Technical Panel and Secretariat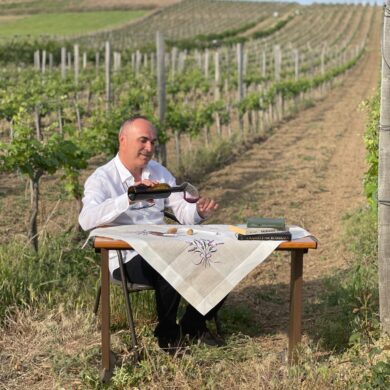 Engineer. Certified taster, ADAR member. Supplier of wine-making techniques. Consultancy in vineyard management. Wine producer.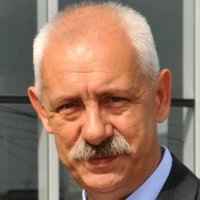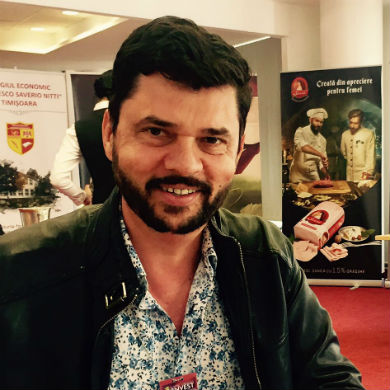 Fernando MIHĂILESCU
Romania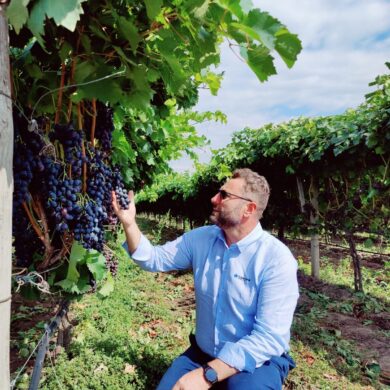 Authorised ADAR wine taster. Viticulture, oenology and fruit growing consultant. Develops viticulture and fruit growing technical projects.
Apply for the
IWCB VINARIUM 2021 Jury

?
1.
If you would like to be part of the experts group who will jury the International Wine Contest Bucharest (IWCB), please send your CV's by email, accompanied by a Request of Intent.
2.
Your application will be reviewed by the Association of Certified Tasters Romania (ADAR), then subject to the attention of International Organisation of Vine and Wine (OIV).
Graduation of internship training ADAR or WSET could be an advantage, and also the membership in professional organizations recognized worldwide.
Email ceo@iwcb.ro