VINOFED is the World Federation of Major International Wine and Spirits competitions and currently regroups 15 major competitions.
With observer status at the Organisation Internationale de la Vigne et du Vin (OIV), VINOFED collaborates in the development and revision of OIV Standards for International wines and spirits as well as guidelines for competitions.
VINOFED gives the producers the assurance that its products have been assessed according to well-defined guidelines by competent international tasters. It strengthens consumer confidence by guaranteeing the quality of award-winning products.
VINOFED MEMBERS
Vinalies Internationales
10 February– 13 February 2022
Paris, France
VinAgora
07 – 10 April 2022
Budapest, Hungary
Berliner Wein Trophy
14 February – 6 March 2022
28 July – 7 August 2022
Berlin, Germany
Concurso Internacional de Vinos Bacchus
25 – 29 April 2022
Madrid, Spain
Citadelles du vin
12 – 14 March 2022
Bourg, France
Portugal Wine Trophy
28 April – 1 May 2022
Funchal, Madeira (Portugal)
Vinalies Mondial du Rosé
17 – 19 March 2022
Marseille, France
Mondial du Merlot et Assemblages
29 April – 01 May 2022
Coldrerio (Tessin), Switzerland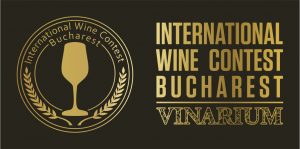 VINARIUM International Wine Contest
26 – 29 May 2022
Bucharest, Romania
Mondial des Vins Extrêmes
14 – 15 July 2022
Sarre – Valle d'Aosta, Italy

Danube Wine Challenge
01 – 04 June 2022
Chateau Béla, Belá (Štúrovo) Slovakia
Asia Wine Trophy
21 – 24 August 2022
Daejeon, Korea
Mondial du Chasselas
3 – 4 June 2022
Aigle, Switzerland
Mondial des Pinots
26- 28 August 2022
Sierre, Switzerland

Le Mondial des Vins Blancs Strasbourg
11 – 12 June 2022
Strasbourg, France
Sélections Mondiales des Vins Canada
13 – 16 October 2022
Québec, Canada
Catador Wine Awards
25 – 28 october 2022
Santiago – Chile
Premios Zarcillo, Castilla y Leon
2023
Rueda (Valladolid), Spain