Bucharest, 10th of June 2016: Wednesday, 8th of June this year, at Bragadiru Palace from Bucharest, took place the International Wine Contest Bucharest 2016 Gala. This year's edition of the competition, the first one itinerant, was hosted in Focsani, Vrancea County.
Wines from Romania, Republic of Moldavia and Italy are on the top. Romania and Republic of Moldavia obtained the only two Great Gold Medals given this year.
10.06.2016

Focsani, 30th of May 2016: during 26th and 29th of May 2016, at Focsani, county of Vrancea, took place the 13th edition of one of the biggest international wine competition from Eastern Europe -
International Wine Contest Bucharest 2016
. Focsani, county of VRANCEA was the host of the first itinerant edition of IWCB.
30.05.2016

IWCB take into account the new realities of the global economy and change the paradigm of high caliber competitions, taking on the task of opening new roads for worldwide wine industry. All wines are submitted free of charge!
26.03.2016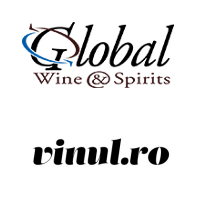 The Romanian market and the international community of wine business, will be equally informed of the medals won by the international and local wine producers participating to IWCB 2016.
26.03.2016